Japan: NTT Docomo to launch worlds first smartphone with Sharp`s liquid cristal IGZO display.
WorldWide Tech & Science. Francisco De Jesùs.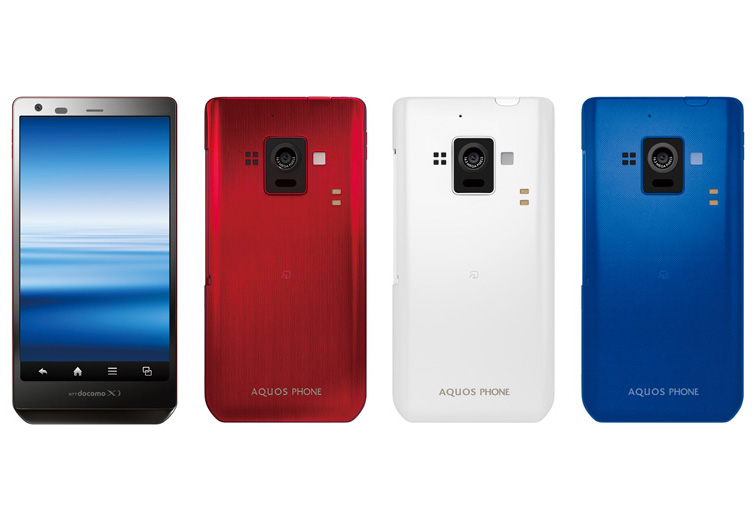 Japan: NTT Docomo to launch worlds first smartphone with Sharp`s liquid cristal IGZO display.
NTT Docomo from Japan will launch
in November 29th, 2012,
the
AQUOS PHONE ZETA SH-02E
the worlds first smartphone with a Sharp liquid cristal IGZO HD display
720 × 1,280 dots type LCD Size 4.9, also supports pen input taking advantage of a high degree of recognition accuracy and responsiveness of the touch panel is a feature of the IGZO.
, the device sports a

APQ8064 1.5GHz (Quad Core) chip, 2GB of RAM, Android 4.0, 3G and LTE,
Enjoy handwriting input.
3 colors: Red / White / Blue.
Battery capacity is 2,320 mAh, standby time of approximately 350 hours (LTE) / 380 time (3G).
Referred to as "safe to use without having to worry about the battery."
Also has a waterproof performance equivalent IPX5 / 8.
ROM 32GB,
also has a microSD card slot.
Equipped with a CMOS sensor and image processing engine ProPix backside illumination pixels 16.3 million, main camera also employs optical image stabilization.Corresponds to the fast start-up of 16 times digital zoom and 0.4 seconds. Corresponding to the Bluetooth 4.0 and NFC. In addition, as well as the corresponding NOTTV, also infrared communication Wallet / seg / us. Also supports DLNA / DTCP-IP.
Support up to approximately 100Mbps downlink and up to about 37.5Mbps uplink (LTE) Xi. Equipped with a wireless LAN, Wi-Fi tethering corresponding to (number ten concurrent connections). 440 minutes of continuous viewing time NOTTV. The dimensions are approximately 135 × 68 × 9.8mm (thickness × width × height) and weighs about 150g.
AQUOS PHONE ZETA SH-02E
Bright big screen in the palm of your hand! Used for a long period of time in high-capacity 2320mAh battery and with the new generation 4.9 inches display.
Even when a stationary image, and the liquid crystal far smartphone CPU is running 60 times per second in order to maintain the display.
In IGZO, as fuel-efficient technology of the car engine to stop the car stopped, while still picture display will stop the display unit of the CPU, it will only work once per second also was only the liquid crystal.
Dramatically reduce the consumption of the battery This makes it can be used for a long time.
16.3 million-pixel high-end camera with optical image stabilization and Startup "quick" "no" clean "" shake
High-resolution still image shooting maximum size of 16M (4640 × 3480 pixels) is possible.
The adoption of a back-illuminated CMOS sensor to capture light efficiently, the brightness, you can enjoy authentic quality shooting in a dark room.
1.5GHz quad-core CPU & UI of enhancement of performance and energy efficiency overwhelming
1.5GHz quad-core CPU with a state-of-the-art in the industry. Such as adjusting the number of (core) engine, to achieve optimum operating lean with consideration to energy saving, depending on the application required.
Post Title :
Japan: NTT Docomo to launch worlds first smartphone with Sharp`s liquid cristal IGZO display.
sharp,